Senior Citizen Special
Tuesdays only
Cup of Ceylon or rooibos tea or filter coffee R19
Scone with cream, 1 preserve, 1 butter R30
Muffin, 1 preserve, 1 butter – assorted flavours R30
Cheese for scone or muffin R16
Extra cream R10
Straws
To reduce our carbon footprint, we only supply bio straws
Or you can purchase a set of 4 steel straws @ R60, incl. cleaning brush
Seasonal Specials
Please enquire with your waitron whether our chef has created any special dishes lately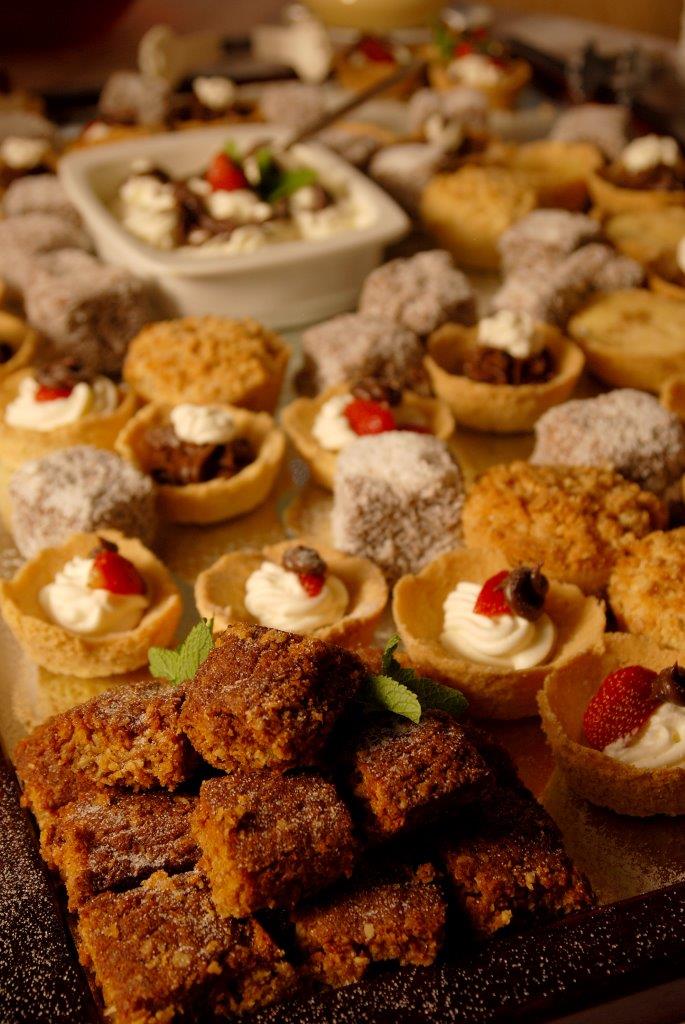 The lunch menu changes every Sunday, but basically consists of:
A selection of 4-5 starters, home-made rolls
Salad Valley (basically a Greek salad, with ingredients served in separate bowls)
Main: 2 starches, seasonal veg, 3 mains (of which usually 1 roast & 1 casserole)
A selection of 5-6 desserts, filter coffee, Rooibos & Ceylon tea
Cost: R235 per adult, R115 per child (5-12yr), Children 0-4yr eat free
Time: 1200-1

400

h (please ensure guests begin dishing up by 1330h)
Bookings for this section are essential. Seating, for lunch, would usually be in our large dining room with the adjoining deck. We usually set our tables with white linen tablecloths, overlays and serviettes, but you are welcome to bring along any extra table decor e.g. flowers, colour serviettes, etc. to suit your occasion. As this is shared with other patrons and not a private venue, we can put up some office partitioning to provide you with some privacy, if you are a very large group or alternatively, should you require privacy, we can offer our small dining room @ a reasonable venue hire.
N.B.: Garden entrance fee is applicable to all visitors who enter through the main entrance, and entitles one to enjoy all the garden facilities for the full day, which includes the restaurant.